*This post contains some affiliate links, which means we may receive a small commission if you purchase using our link. But don't worry, we never recommend anything we wouldn't use ourselves.
As a small business owner, you've likely noticed there's no shortage of tools and programs to help you run your business. Because being an entrepreneur means you must also become proficient in any number of tools to grow your business and keep it on track.
From project management tools to digital calendars to scheduling tools and design software — it's easy to feel overwhelmed as a forced jack of all trades.
It's also not practical for many budding business owners to outsource those things to professionals.
If you've been around here for a while, you know I am a huge advocate for outsourcing, even early on in your small business. (You can read about the importance of outsourcing before you think you're ready in this blog post.) But I also know that it's not practical to outsource everything all the time as a new small business owner.
My goal is to help you find the most cost-effective and easy-to-use solutions that don't make you want to drown your sorrows in a bottle of tequila trying to learn and use them.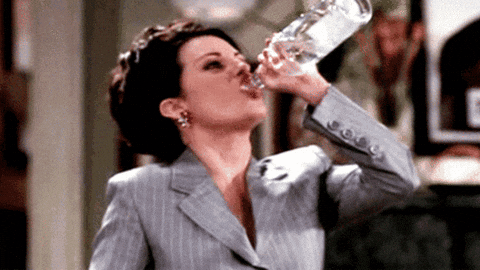 So without further ado, here is a round-up of 5 DIY tools you need to know about as a small business owner.
If you're struggling with anything color-related, Coolors is going to be your new best friend. This tool allows you to explore and generate cohesive color palettes with a single tap of your space bar.
Coolors may sound like a simple tool, but it's valuable in so many ways! DIY'ing a brand for your small business? Upload your mood board to Coolors and let it generate TONS of color palettes for you to choose from. Already have a color palette but are unsure of how to implement it across your website and social media graphics? Use the Contrast Checker to evaluate which colors pair well together. As in, which font color should I use on which background color?
These are just a couple of my favorite ways to use Coolors, but here are some other helpful uses:
Create a custom gradient and copy/paste the CSS to use it
Upload SVGs and change the colors
Convert image file types (PNG to JPG, etc.)
Generate a quick mood board from any image with the Collage Maker
And the best part is, the majority of their features are completely free. As a web designer who frequently uses Coolors for help developing color palettes for brands and Showit website templates, I have yet to find a reason to need to upgrade to a pro account.
As a free tool, there's not reason NOT to add it to your toolbox.
We've talked about Canva on the blog before as one of our favorite tools for small business owners, but it's worth talking about again in case you somehow haven't jumped on the Canva train!
This is another business tool that has a great free option, but if you decide to upgrade to pro, it's super affordable at under $15/mo.
Canva is great for anything from social media graphics to video editing and it even has an option now for you to build a website directly within the platform. Yes, you read that right!
With limitless design capabilities and tons of templates available to make creating content quick and easy, Canva is easily a tool we rely on the most here at Wolf & Willow.
Google Analytics
If you're anything like me, anything marketing related makes me want to scratch my eyeballs out. But, as a small business owner with an online presence, learning even an amateur level of knowledge in Google Analytics is going to put you leaps and bounds ahead of those who don't.
Google Analytics is a free tool provided by Google to give you heaps of useful information. This includes a birdseye view of your website's visitors, where they're coming from, what they do when they get there, and even how long they stick around!
Tapping into the power of Google Analytics is one of the very first things I always recommend to any Wolf & Willow client, it's that powerful.
And did I mention it's FREE?
If you're a sucker for handy tools and you love a good deal, AppSumo is the ultimate playground for you.
Think of AppSumo as the outlet mall of business tools. A smorgasbord of productivity, marketing, and content tools, AppSumo is the king of discounts and deals.
More specifically, AppSumo shines in its offerings of what is called Lifetime Deals, or LTD. This means you can get a license to an up-and-coming or popular product for a one-time fee, and use it for life.
I don't know about you, but anytime I can eliminate a monthly fee, I am all 👏🏻 for 👏🏻 it 👏🏻.
The project management tool we use at Wolf & Willow, Hassl (which we talked about over in this blog post) was a lifetime deal I snagged on AppSumo for $59. Now I can use Hassl to keep up with all of the inner workings of our business with up to 5 team members and never pay another cent. I use Hassl as an alternative to Asana or ClickUp, which are other popular project management tools.
So if you're ever in the market for a new tool for your business, it's worth popping over to AppSumo to see what they have to offer first.
If you're not ready to spring for a full-on CRM but still need the ability for people to schedule calls with you, Calendly could be a great choice. They have free and paid versions, though for most the free version provides all the functionality you need.
Even if you don't have an up-and-running website yet, you can generate a shareable link where potential clients can choose a time that is convenient for both of you.
The free version allows you to connect Calendly to your own calendar to keep track of availability, create unlimited events, customize your booking links, and automate event notifications.
Perhaps one of the biggest downfalls of the free plan is the lack of ability to set up email reminders and follow-ups. But, if you're looking for an inexpensive option for allowing potential clients to book a time to chat with you, Calendly could be just what you're looking for.
Wrapping Up our DIY Tools for Small Business Owners
While this list is by no means comprehensive, I found these 5 tools to be indispensable, especially early on in my business. There's a considerable misconception that starting a small business is unattainable due to investment requirements.
In reality, there are tons of tools out there that are affordable (or even free!) that can help you jumpstart your business without having to break the bank. 

Were any of these tools new to you? Got questions about tools or looking for specific functionality? Head on over to IG and slide into our DM's — we'd love to help!